Grouptraining on a treadmill. What to think of that? Would it be like a SoulCycle class? There is only one way to find out, book a class and go. I made Daphne run along aswell - the more the merrier - and did not give her a chance to object when she found out that a 45 minute class costs 32 dollars. This was work. Well...sort of. So there we went.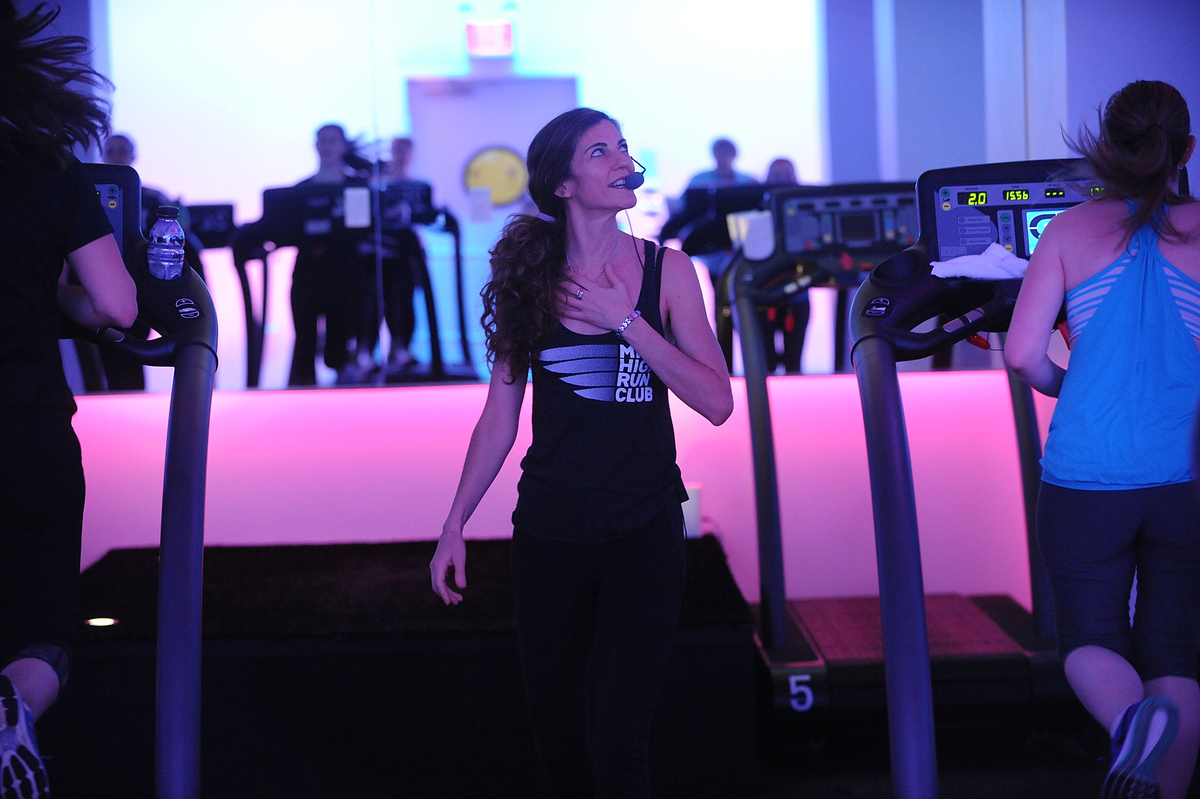 The MileHighRunClub (do not confuse with MileHighClub) is a cool fitnessclub near Astor Place. After a warm welcome we were shown around and directed to the locker rooms. No aerobics addicts or musclemen here. Running is what they're all about. The locker room was real nice. It looked very clean, had all the towels you'd like, lockers and groovy tunes in the background. Mints, cotton balls, hairdryers, combs and tiptop toiletries for in the shower. This we like!

But no matter how lovely the locker room was, we were here to work up a sweat. And the Dash 28 class by Michael Stember was where we had to go for 28 minutes of intervall treadmill running, 10 minutes strength-plus-power-training with kettle bells.
As soon as we started the timer counted back from 45 minutes to 0. Which was kinda nice cause you could see how far along you were. I was pleasantly surprised to discover that there are so many variations possible when running on a treadmill. We started nice and slow but out trainer quickly took us to intervalls and up- and downhill running. It felt like the class was tightly directed from beginning to end along with music and lights. Before I knew it we were already swinging the kettle bells, planking and doing squats and pushups.

This class was fun! There are various classes throughout the day. For early birds (and people with a jetlag) they have 06.00 AM classes. Check MileHighRunClub for the schedule and how to get there.